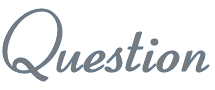 My goal is to become PMP certified. I know many general contractor project management programs meet the required hours for PMP certification, but my question is it a good idea to take a general contractor program or is an MBA or other Masters much more desired? I will eventually get my masters – I am not sure if I want an MBA or a more technical construction engineering degree. I am in the construction industry. I have a B.A. in Construction Management.
While the things you mention may have practical application, and enhance your project management knowledge and skills, they will only help towards PMP or CAPM certification in an indirect way. At some point you're probably going to want to take a PMP or CAPM course specifically focused on getting certified and getting very familiar with PMI's terminology etc. before taking your exam.
In terms of satisfying the 35 hour education requirement for the PMP, PMI doesn't care where these hours come from and your BA will likely satisfy the requirement.
If you're not familiar with the CAPM certification – it's similar to the PMP, but the exam is a little more straightforward and there isn't an experience requirement. It's therefore more suited to entry-level project managers while they gain the experience for their PMP.