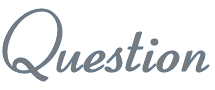 The project is closed, and all documents have been finalized. These documents become part of:
A. Project Archives
B. Organizational Process Assets
C. Lessons Learned
D. Enterprise Environmental Factors
B.  Project documents become Organizational Process Assets that can be used for future projects. Lessons learned are part of the project closure documents.
Source of Organizational Process Assets PMP Sample Question
Question data supplied by: 1000 Challenge PMP Questions
Author: Mohit Arora
Available now at amazon.com
PMP Candidate Next Steps
Answering sample questions is an important part of preparing for the Project Management Profession (PMP) exam. Did you answer this question correctly?  If so, great, congratulations!  If not, perhaps your understanding of organizational process assets is different from the Project Management Institute's definition, in which case you might benefit from more time with your PMP preparation materials, or some PMP prep training.  It's not that your understanding is necessarily wrong, but you need to answer the exam questions from PMI's perspective.
Organizational process assets are an important part of the PMI "universe" and are discussed throughout the PMBOK® Guide, where they are defined as "Plans, processes, policies, procedures, and knowledge bases that are specific to and used by the performing organization".